Get In Touch
Use the form below to reach out to me.

A healthy physical body registers and reacts to the activities of the, emotional, mental and spiritual bodies. The body may be temporary, but it is not disposable.

You can't just throw junk down the hatch, pollute it right and left then expect it to kick on in the morning. Even if you leave it while dreaming, you have to wake up and smell the herb tea eventually.

Evan T. Pritchard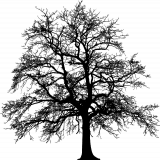 It matters where we live and it matters where we heal and often the only way we can cure ourselves of the diseases we have is to retreat back to nature to detoxify our mind, body, and spirit.

Therefore, being psychologically centered within oneself positively impacts a home, a family, a city, the world itself.

The soul in the body is like sap in a tree,
and the soul's powers are like the form of the tree,
and as the the tree's form develops,
so the soul reveals it's powers.

Hildegard of Bingen